Welcome to Atlanta Dugout Talk – Your Source For Sports Fan Gear & Product Gift Guides!
I am a true blue Atlanta Braves Fan!
Originally this website was just going to be all about the Atlanta Braves!
That is why the website was named Atlanta Dugout Talk!
But as time has gone by, I have had more success doing post on Sports Fan Gear & Product Gift Guides!
So for now I will be writing posts on Sports Fan Gear & Product Gift Guides!
I will have 2 types of Gift Guides that I will be writing about!
Sports Fan Gear Gift Guides & Non- Sports Gift Guides!
---
Listed below is some information about my life as an Atlanta Braves Fan!
---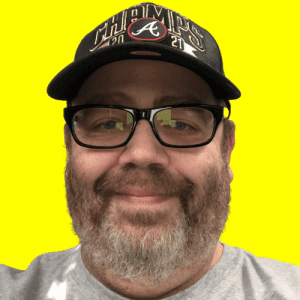 I became an Atlanta Braves Fan in the spring of 1974. I was in first grade and Hank Aaron was chasing Babe Ruth for the all-time home run king.
Back in 1974 things were different than they are now. You could not just watch every game on television. Because of the event the networks would interrupt programming and show Hank Aaron batting until he broke the home run record.
Since then I have always been an Atlanta Braves Fan.
As a Braves Fan I have endured many highs and lows. In the 70's all the Braves teams were pretty bad. In The 80″s we had a good stretch from 1982 – 1985. Some of my favorite Braves were Dale Murphy, Bob Horner and Phil Niekro.
Then in the 90's the Braves had a great run beginning in 1991. In 1995 they brought home the World Series Trophy which was sweet. Some of my favorite players were Chipper Jones, John Smoltz, Tom Glavine and Greg Maddux.
Then in the 2000's they had good years for the most part. But in the 2010's things started to change. The Braves minor league system was not what it once was and you could see the writing on the wall.
So I was not surprised when they began trading off players in order to stockpile the farm system.  As a casual fan you might not understand but as a loyal supporter for the Braves you knew this had to be done.
So Braves Fans in 2021 got to celebrate a World Series Championship! See all that paid off after all!
So to all you Atlanta Braves Fans, always support your team whether the team is good or bad. Remember Baseball is a great game to be a fan.
Chop On Braves Country!
–Bob Griggs
---