Braves Place Nick Markakis Dansby Swanson On Injured List
Braves Place Nick Markakis Dansby Swanson On Injured List! On Saturday the Atlanta Braves made a few roster moves. Max Fried and Adam Duvall took their spot on the 25 man roster.
Hopefully Dansby Swanson's injury will not last long. This year our bench is strong. Johan Camargo should do just fine filling in at shortstop.
On the other hand, it looks like Markakis will be out for sometime. Expect to see Adam Duvall in the lineup either today or tomorrow to see how he does. Remember the trade deadline is in a few days! The Braves will have to make a decision on whether to make a trade for an outfielder!
Check out our Braves Trade Rumors page for up to the minute information!
---
---
---
Fanatics Promo
---
Here is the Atlanta Braves lineup for Saturday against the Philadelphia Phillies: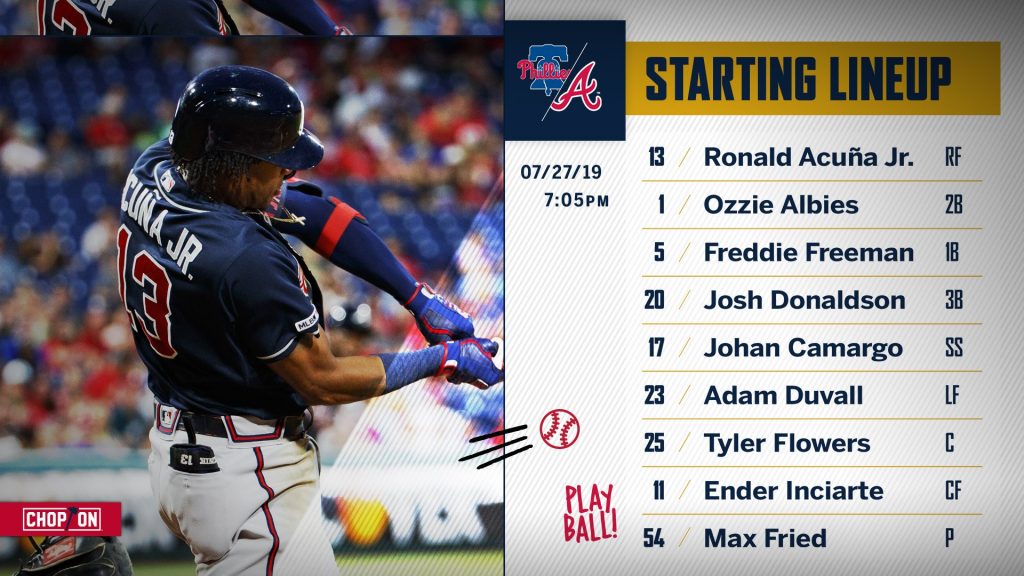 ---
---
#Braves roster moves and injury updates: pic.twitter.com/dV6HUiNVeP

— Atlanta Braves (@Braves) July 27, 2019
#Braves' Nick Markakis has fractured left wrist, placed on 10-day IL today. Won't require surgery; could return at some point in September. OF Adam Duvall recalled from Triple A. Also, Dansby Swanson IL'd (retro July 24) for foot contusion. LH Max Fried off IL, starts tonight.

— David O'Brien (@DOBrienATL) July 27, 2019
Here is a nice quote from Nick Markakis:
Markakis: "these guys are going to be fine. I'll still be here, just be watching from a different angle. These guys have overcome a lot of things. Injuries are part of the game, that's the chance you take very time you step in between those white lines" #Braves

— 680 The Fan (@680TheFan) July 27, 2019
---
---
Affiliate Disclosure
This website uses affiliate programs for monetization. Which means when you click on links to various sites that this website recommends and make a purchase, this can result in a commission that is credited to this site. The products that are listed on this website are considered to be good quality products.
---